Food&Wine Magazine is Ireland's home of great food, drinks and hospitality.
Now we invite you to join us for Food&Wine Experiences: an exciting new series of special-access events.
Food&Wine Masterclass – Smart Move: How to Legally Protect your Genius Food Product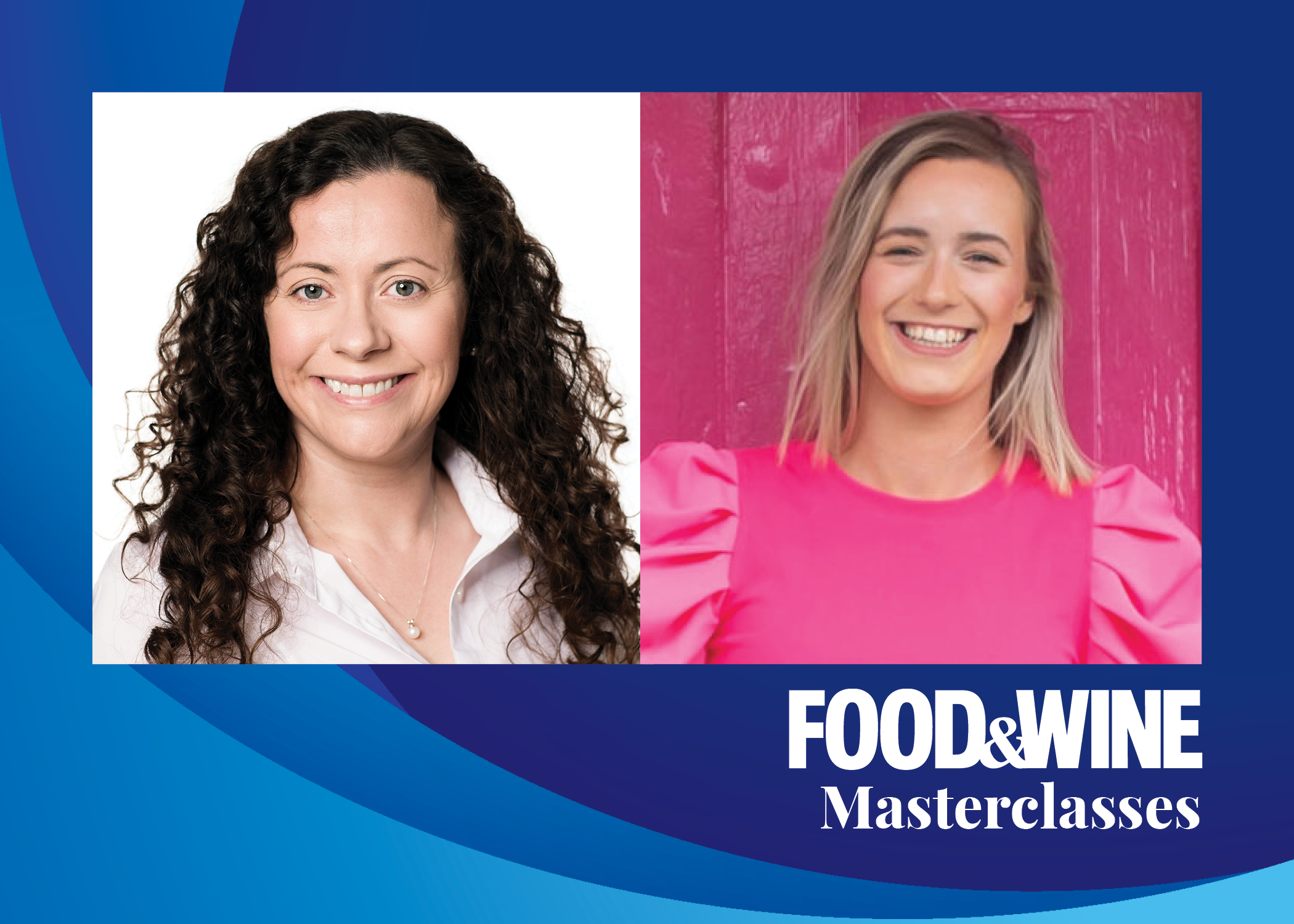 FOOD&WINE MASTERCLASS
SMART MOVE: HOW TO LEGALLY PROTECT YOUR GENIUS FOOD PRODUCT, with Grainne Mullins and Hazel Tunney
A practical session designed to inform
Online
Free
Wednesday August 9th 4pm – 5pm
Registration required
Join Food&Wine editor Gillian Nelis this August as she hosts a learning session with leading trade mark attorney Hazel Tunney and Grainne Mullins, the Grá Chocolates founder who features on the 2023 Forbes' 30 Under 30 list. 
Grainne will share the story of how she worked with Hazel and her colleagues at Tomkins Intellectual Property to legally safeguard her product, including its unique design.
Hazel will offer her legal advice in areas including: 
– Intellectual Property – what every food business owner needs to know; 
– Trade Marks
– Designs
– Domain names and online IP issues
"Food product creators come to lawyers when a problem arises, or when they are are being bought out and need to address their trade marks and patents urgently. The smarter founders come to us before those scenarios occur, and often find that entirely safeguarding the intellectual property of their product or service is less expensive, and less time consuming, than imagined." Hazel Tunney
Attendees will have the opportunity to ask questions during the session.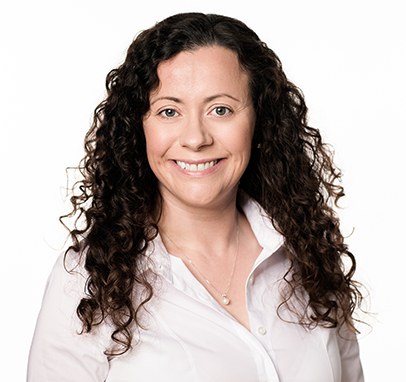 ABOUT HAZEL TUNNEY
Hazel qualified as an Irish and EU Design and Trade Mark Attorney in 2003. With her background in both agricultural science and law, Hazel has a particular interest in agri-industry and pharmaceuticals, as well the food, nutraceuticals and beverage industries, and enjoys assisting both internationally renowned brands, and local industries in securing and defending their trade mark and design rights. 
She has vast experience in advising her clients on a wide range of Irish, EU and international trade mark issues, and in particular in designing highly strategic and cost-effective search and filing programs. She is particularly passionate about the protection of IP online, and in social media. Having served for many years as Chair of the Social Committee of the Association of Patent and Trade Mark Attorneys (APTMA), she was elected as Vice President in 2018, and elected as President in 2023. She lectures to Trinity College Dublin's Innovation Academy, Trinity Tangent, The Law Society of Ireland, and to the New Frontiers programme of GMIT. Hazel was awarded Lawyer of the Week by The Times, in January 2019, is one of Managing IPs "IP Stars", and is honoured to have been nominated one of the Top 250 Women in Intellectual Property worldwide by that same publication in both 2019, and again, in 2020. She is listed as a Leader, and as an IP by the World Intellectual Property Report (WIPR) for the last number of years. Hazel has written articles for the World Trade Mark Law Report, the ECTA Bulletin and is co-author of the Irish chapter of the Thomson West publication 'Trade Secrets Throughout the World' (Ed. Melvin F. Jager).
Hazel's main passions are food (eating), restaurants (visiting), and polar exploration (reading about).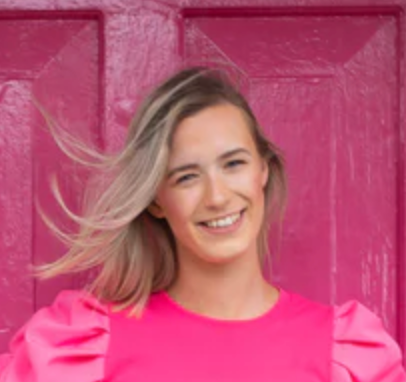 ABOUT GRAINNE MULLINS
Great family cooking was a part of Gráinne Mullins' childhood, and she grew up in Galway with a love and respect for good food. Setting foot in a commercial kitchen as a teenager only deepened her connection with food and she began working part-time in the pastry section of five-star hotels. Interrupting a science degree to move to France, she spent two years working in a Michelin-starred restaurant in Aix-en-Provence. Cooking won out over science, with Gráinne following her heart. Returning home to work in pastry in many of Ireland's leading kitchens, the self-taught chef was the winner of the prestigious 2019 Euro-Toques Young Chef of the Year. Channelling the skills, artistry and joy she has learned from some of the country's most talented chefs, Gráinne founded Grá Chocolates in her hometown of Kilchreest in 2020. 
 Luxurious and decadent, Grá Chocolates are exquisite artisan confections made with love in county Galway. 
Created and crafted in small batches by award-winning pastry chef, Gráinne Mullins, each exquisite chocolate is meticulously made and painted by hand.
About Food&Wine Experiences
Food&Wines Experiences from the Business Post is a programme of events, masterclasses and courses designed to provide special access to the very best of Ireland's food and drink experts, producers and venues.
What are Food&Wine Experiences?
Food&Wine Experiences offer our readers the opportunity to attend specially created events and learning opportunities in person and online.
How do I purchase a ticket, and who am I buying from?
Food&Wine Experience tickets are usually in limited supply, and are available to buy on a first come first served basis. When you purchase a Food&Wine Experience ticket you are purchasing from Food&Wine, and not, where applicable, the partner venue.
What does the ticket price cover?
The ticket price covers the event offerings as detailed in the Food&Wine Experience event description. Any variations from this, should they arise, will be communicated to you in good time and will strive to offer at least equal value. The ticket price does not cover additional expenses. For example, if you wish to order a personal choice of wine during a Food&Wine Experience dinner, or to book in for overnight accommodation, this is a separate, direct and discretionary transaction with the Experience Venue.
What if the event does not go ahead?
If the event cannot proceed for reasons beyond our control you will receive due notification and a full refund of your ticket price.
Why do you need my personal details?
We ask for the details of the those attending the event when booking so that we can greet and seat you, and so that we can transmit any information related to the event to you.
I missed out on this event. How do I find out about the next one?
Register your interest HERE and you'll find out about the next Food&Wine Experiences before they go live on this website.
I have more questions. Who do I contact in relation to my ticket booking?
Please email: [email protected] with your query, marking the event name in your subject line.