Food&Wine Magazine is Ireland's home of great food, drinks and hospitality.
Now we invite you to join us for Food&Wine Experiences: an exciting new series of special-access events.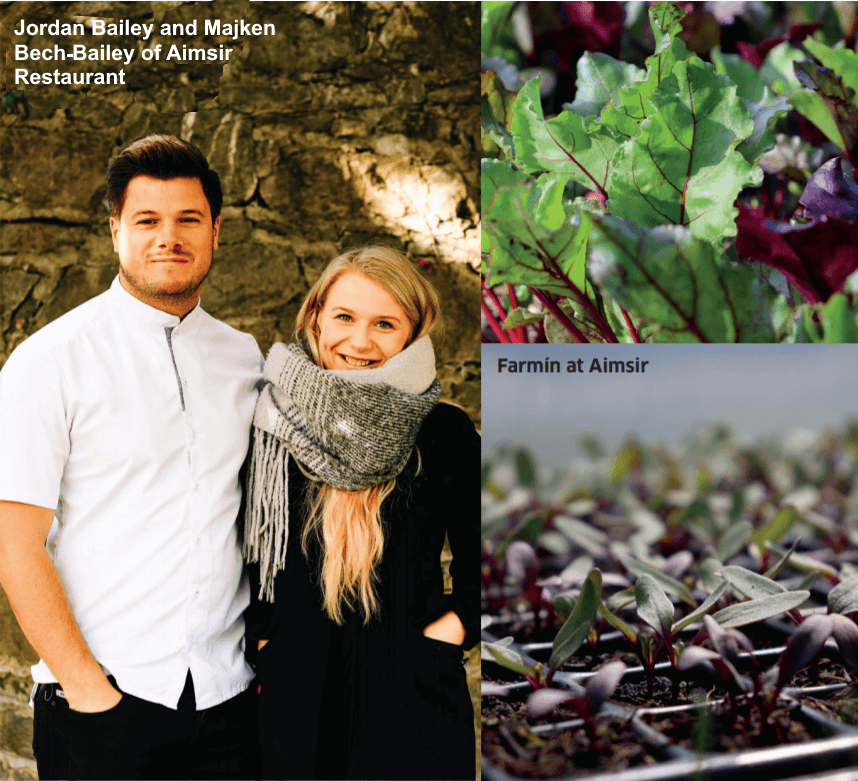 How does a masterclass with Ireland's leading chef sound? Or swapping notes with a celebrated sommelier, in the wine cellar of a five star hotel?
With Food&Wine Experiences, our editors, experts and Ireland's leading restaurateurs are ready to share their insider knowledge with you. Each experience is carefully crafted by the Food&Wine team, with very limited numbers of tickets available. Our first servings are below, and book now at foodwineexperiences.ie. So why not treat yourself, or gift a friend? It's more than Food&Wine: it's an Experience.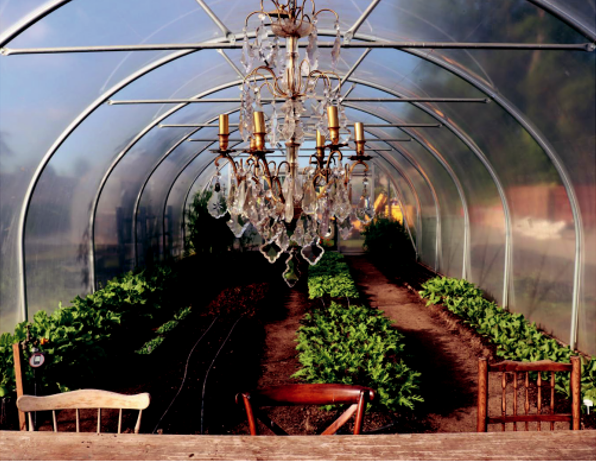 THE PLOUGH & THE STARS EXPERIENCE
Our first experience comprises a day of learning and tasting with the team at the two Michelin-starred Aimsir restaurant, followed by a specially created dining experience at the Mill Restaurant at Cliff at Lyons. Arrive to Kildare's Cliff at Lyons resort where you'll be afforded a 3pm private tour of Aimsir restaurant's Farmín with gardeners Tom and Stina. Following your farm experience, enjoy a champagne tasting with Aimsir co-owner Majken Bech-Bailey in Aimsir's polytunnel, before the restaurant's stellar head chef Jordan Bailey will deliver a demonstration and talk in the Orangery. Next, stroll around the corner for a private dinner at the beautiful Mill at Cliff at Lyons restaurant, where head chef Sean Smith has devised an exclusive menu with matching wines for Food&Wine guests. Do book early for this one, as only 25 tickets are available.
Date: Saturday November 13th 2021
Ticket price: €215 per guest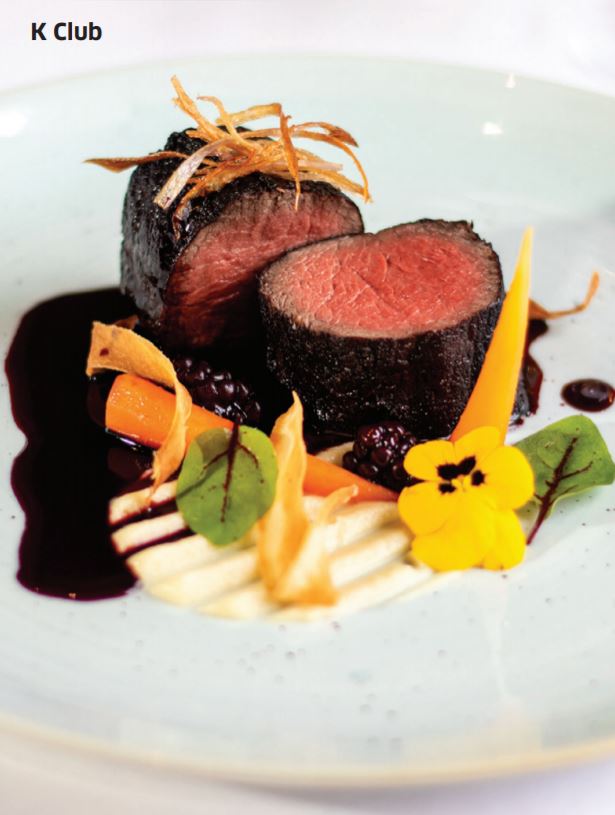 WINTER WILD GAME & FINE WINE EXPERIENCE
The second Food&Wine Experience has certainly got game. The Winter Wild Game & Fine Wine Experience at The K Club is an evening to warm the senses. At 7pm, you'll be welcomed to The K Club Wine Cellar where chief sommelier Lisa O'Doherty will guide you through the ideal wine pairings with game, as you meet with fellow experience guest and enjoy light hors-d'oeuvres. From there it's to dine, where The K Club executive chef Philip Brazil will greet you to discuss the evening's menu, and to share some information on the local suppliers that will feature in your experience. During your meal, which comes with matching wines as part of your ticket price, you'll have the chance to ask the chef questions about the produce and the process, plus garner tips on preparing game at home. And there are more treats in store, making those who attend this limited capacity event among the lucky ones.
Date: Wednesday November 3rd 2021
Ticket price: €125 per guest
MURDER & MYSTERY ON THE ORIENT EXPRESS
What is an experience without a touch of intrigue? Food&Wine has been cooking up a plan with the five star Glenlo Abbey Hotel in Galway. On Wednesday November 24th, arrive for a 6pm champagne reception at the River Room, before you are invited to step aboard the Pullman Restaurant, which comprises two original dining carriages from the Orient Express. Once on board you'll be treated a specially created eight course tasting menu inspired by the flavours of the Orient Express route, plus an evening of interactive theatre as your experience comes alive. Who is an innocent fellow diner, and who has murder in mind? This promises to be a unique and memorable experience.
Date: Wednesday November 24th 2021
Ticket price: €120 per guest
The Food&Wine Restaurant of the Year Awards
a meal exclusively prepared by Alberto Rossi, executive chef at the InterContinental hotel, matching fine wines…
Date: Sunday November 7th 
Ticket price: €150 per guest  
About Food&Wine Experiences
Food&Wines Experiences from the Business Post is a programme of events, masterclasses and courses designed to provide special access to the very best of Ireland's food and drink experts, producers and venues.
What are Food&Wine Experiences?
Food&Wine Experiences offer our readers the opportunity to attend specially created events and learning opportunities in person and online.
How do I purchase a ticket, and who am I buying from?
Food&Wine Experience tickets are usually in limited supply, and are available to buy on a first come first served basis. When you purchase a Food&Wine Experience ticket you are purchasing from Food&Wine, and not, where applicable, the partner venue.
What does the ticket price cover?
The ticket price covers the event offerings as detailed in the Food&Wine Experience event description. Any variations from this, should they arise, will be communicated to you in good time and will strive to offer at least equal value. The ticket price does not cover additional expenses. For example, if you wish to order a personal choice of wine during a Food&Wine Experience dinner, or to book in for overnight accommodation, this is a separate, direct and discretionary transaction with the Experience Venue.
What if the event does not go ahead?
If the event cannot proceed for reasons beyond our control you will receive due notification and a full refund of your ticket price.
What COVID precautions/ restrictions do I need to be aware of?
All partner venues are committed to providing safe, Covid-compliant environments. All guests to Food&Wine Experiences will be required to provide proof of full vaccination against Covid-19. Should government guidance on Covid-19 change and in doing so impact the Experience, this will be communicated to you in good time, and your options will be outlined.
Why do you need my personal details?
We ask for the details of the those attending the event when booking so that we can greet and seat you, and so that we can transmit any information related to the event to you.
I missed out on this event. How do I find out about the next one?
Register your interest HERE and you'll find out about the next Food&Wine Experiences before they go live on this website.
I have more questions. Who do I contact in relation to my ticket booking?
Please email: [email protected] with your query, marking the event name in your subject line.